Home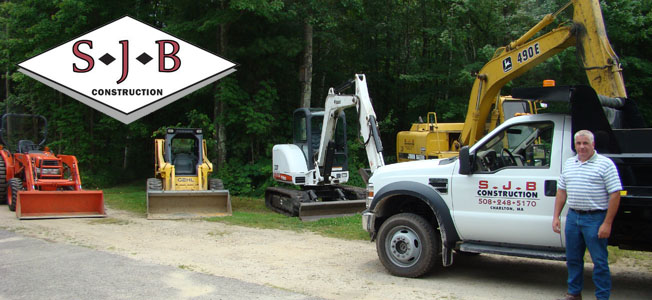 I'm Steve Burlingame, a Charlton, Mass. heavy equipment contractor in the business of improving property, and I treat your property with the customer-centered care I use on my own.
We're with you at any stage of property improvement:
From rugged beginnings to finishing touches:
 Tree service, stump removal and, if necessary, building demolition
 Foundation work, drainage, utility tie-ins, septic installation and upgrades — any excavation services from Bobcat to big backhoe work.
 Retaining walls and landscape construction
 Grading and hydroseeding
Quality work and your satisfaction are as vital to us as they are important to you. We're equipped and ready for your commercial or backyard outdoor construction needs.
We have satisfied customers in Charlton, Oxford, Dudley, Southbridge, Sturbridge and surrounding towns, all the way to Worcester.
Be informed. Be particular. And when you look for a Central Mass. heavy equipment contractor, we're confident you'll like what you find in us.