About SJB Construction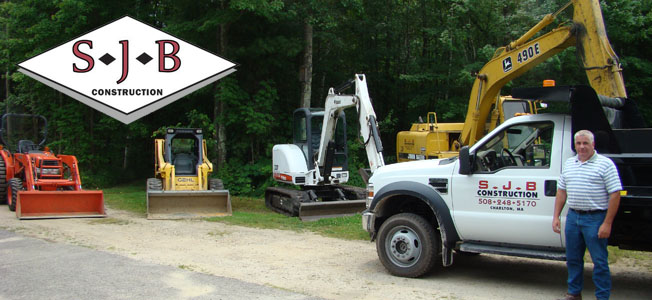 Charlton, Mass., native Steve Burlingame started SJB Construction in his home town west of Worcester, Mass., in 2003. His father was what Steve calls a "back woods contractor," powering his way through woods and fields and doing jobs for other people in a rural setting, often with his son at his side. But like a lot of young men, Steve was going to go his own way.
The acorn ended up not far from the tree. After a few years in a franchise tool sales operation, he took his business skills and combined them with the  building and mechanical skills to start SJB Construction. He's come out of the back woods as has Charlton. Now Steve is serving a new generation of neighbors well beyond that town's borders across Central Massachusetts.
Treating their home and business properties as he would treat his own, Steve's SJB Construction makes it possible for people to feel more at home, whether through excavation, utility tie-ins, property maintenance or improvements, from additions to outdoor landscape construction. If issues arise such as drainage problems or tree and stump removal, SJB is again there to help.
"I'll put in a foundation and a few years later the same people will call me back to do a retaining wall," Steve says. "I enjoy those long-term relationships where both of us know I'm here when they need me."