Excavating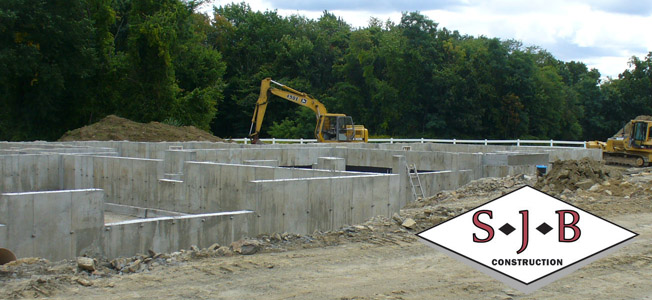 New construction

            

Commercial construction

            

Adding a garage

           

Expanding a home
If you are looking for an excavation contractor who won't dig a gouge out of your property development budget, in Central Massachusetts it's SJB Construction Inc.
Among the top excavation-foundation contractors in Massachusetts
We're well-known among developers and general contractors in the area, and among the most respected excavation contractors in Massachusetts.  SJB Construction can get in with a large excavator. But we can also bring a Bobcat that's small enough to dig close to existing buildings or other structures, but still big enough to handle those tight excavating jobs efficiently – and without tearing up your property.
Why not coordinate all your excavating needs with us:
Foundation work, new construction or additions


Utility tie-ins

Drainage Systems

Septic Systems

Landscaping construction and improvements
The great part is we've done it all. Whether you call SJB Construction to your property on Day One or for improvements years later, we will give you the same solid performance. There are many excavation contractors in Massachusetts. Not many can match us for the variety of services we provide, from the cellar hole to hydroseeding your finished lawn. Septic systems to meet state Title V regulations, or drainage work to relieve basement water problems.
Based in Charlton, Mass., we serve communities from Brookfield to Worcester in Southern Worcester County, including the nearby towns of  Charlton, Oxford, Dudley, Southbridge, and Sturbridge. Let us provide you references and an estimate.