Hydroseeding: green & easy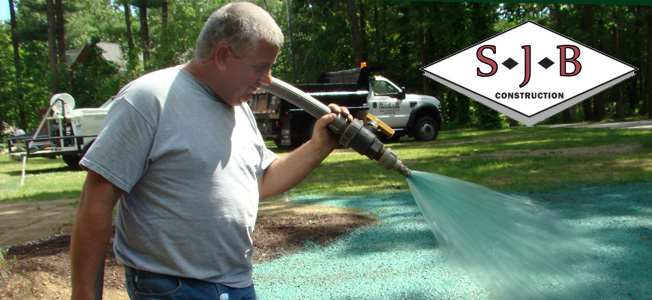 Quality hydroseeding is in our mix
Hydroseeding may seem like "instant lawn," but it's not simply spraying.
Preparation is the key to our success with hydroseeding. Of course we can clear, contour, grade and loam your lot, but even if we're just called in to hydroseed , we'll come in with a power rake after the area is cleared and loamed.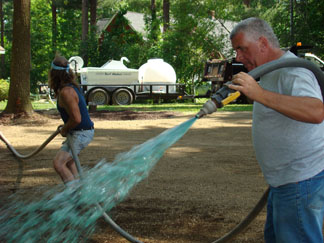 After that:
SJB Construction will make sure to include fertilizer in the seed — mulch mixture, a step not all contractors will take.
SJB Construction will vary the seed in the hydroseeding mix according to your property's sun or shade exposure.
SJB Construction will do our best to match your existing lawn where we're hydroseeding a partial lot.
Why hydroseeding?
It is faster than regular lawn seeding.
Customers can have a seed mixture specific to the needs of their lot.
It is less expensive than sod.
There is care involved, especially daily watering after the hydroseedng is done. But looks and lawn health improve dramatically once mowing begins: after grass reaches about 3 inches in height.
Every hydroseeding client has unique requirements, and we'd like come take a look at yours.