Snow Plowing & Sanding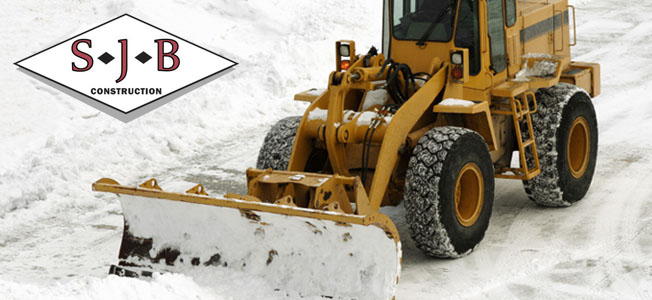 Snow plowing parking lots: sanding and winter maintenance, too
We're your first call and you are our first priority when it comes to snow plowing parking lots Central Mass. is our service area. We also provide sanding and power sweeping services covering:
• Shopping malls
• Strip shopping plazas
• Stand-alone retail businesses
• Apartment buildings
• Office & industrial parks
• Parking lots and garages
You deserve prompt, reliable attention and so do your customers and staff. Let us take the winter hassles of parking lot maintenance off your back. You'll run your business. We'll get you in safely.
Winter maintenance
SJB Construction Inc. handles winter maintenance for parking lots of any size in Central Massachusetts. Plowing AND sanding.
And be ready for spring
with our  Power Broom keeping your work and shopping areas free of dust.
And there's an important environmental benefit: a low-dust environment is a boon to employee and customer health as well as cleanliness.
And with return visits to touch up, that's a benefit you can offer your patrons and visitors all year long.