Drainage Systems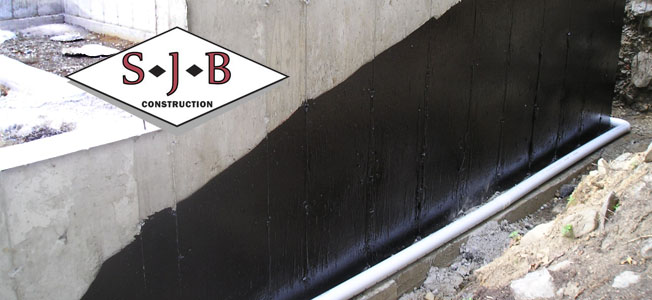 Drainage systems for homes and yards — We do a lot of that!
Ordinarily we'll talk about drainage when we're putting in a foundation for a new commercial building or home, or an addition.
But after construction — sometimes years after — things can happen. Water-flow or accumulation issue can arise from any number of causes. The farther away from your living space the better
We will diagnose the cause and the direction of the flow. We'll relieve interior and exterior moisture problems to let you make the best use of living space, utility areas, natural or lawn areas or parking space and driveways.
Between dry wells and even including pumps to take water uphill where necessary, SJB owner Steve Burlingame says, "I've fixed a lot of basements."
Drainage systems work is best done during dry season, but the payoff comes when the season changes for the wetter.
In all our years of installing drainage systems, we have never had a callback.