Foundations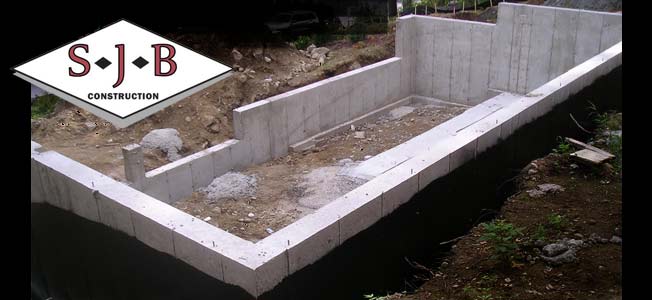 You won't have to dig deep for the best quality foundation work
We've had our head in the ground for years! So keep watching this site as we build a photo gallery of what we've done for so many property owners — dug out foundations on lots large and small. With access easy or difficult, we'll get in there and dig as long as the ground isn't frozen. From the neighborhoods of Worcester to the woods of Charlton and towns all around — we're leaders in foundations in Worcester County. We'll take on the excavation challenges, work with concrete contractors and leave your lot looking the way you want it.
We're as equipped as anyone in Central Massachusetts when it comes to spaces requiring Bobcat work or full-sized excavators.
For
Commercial and Agricultural Foundations
Home Foundations
Garage Foundations
Foundations for additions to existing buildings
A call to SJB Construction belongs at the top of your to-do list for foundation work.